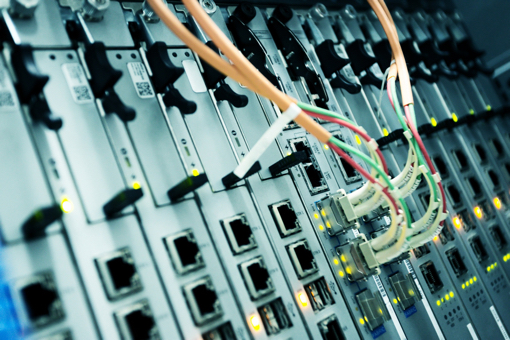 Telecoms & IT
Thibault Soyer, partner, has significant experience in transactions and regulatory matters as well as in litigation, acquired from working with major IT firms and telecommunications suppliers, and subsequently within the Technology, Media & Telecommunications law practices among two of the largest international law firms, giving him a transversal and innovative vision of how to secure your projects from a legal, contractual and regulatory standpoint.
He was immersed into the law of new technologies and more specifically in the law of telecommunications and space-related activities right from the start of his career with Gide, Alain Bensoussan, Linklaters and Olswang LLP, which are among the best French and international specialised firms renowned for being at the forefront of these areas. As part of a small team, he has already accompanied, advised and represented, directly and fully, clients ranging from startups operating on the "Internet of Things" market and GAFAMs to international MVNOs.
Practice areas
Soyer & Soyer can advise you on all aspects of the legal and contractual management of your complex national, transnational and transversal projects, with the support of all the practice areas of the firm in business law, IT and telecoms.
Negotiation and drafting of strategic technology, IT procurement and outsourcing agreements, transitional services agreements (TSAs)
Negotiating and drafting telecoms agreements
Transactions relating to telecoms passive and active infrastructure sharing
Telecoms regulations
Telecoms regulations and relations with the Autorité de régulation des communications électroniques et des postes (Postal and Electronic Communications Regulatory Authority (ARCEP))
Telecoms policy
Network deployment
E-business and Internet related issues advice (websites and platforms/marketplaces compliance, website development and roll-out, documentation package (general terms and conditions of sale/buy, general terms of use, website disclaimer etc.)
Missions
Instructed by data brokers, established social media companies, software publishers, manufacturers of video game consoles, cloud and health data hosting services providers, international telecommunications operators and MVNOs etc. For example:
Drafting of a master agreement for the procurement of IT services and software for a first plan entity providing learning/training services (more than EUR 160 million annual turnover)
Advising IHS Holding Limited, a Nigerian telecommunications infrastructure provider, in the context of the simultaneous acquisition in Ivory Coast and Cameroon of 1,700 MTN mobile towers for a total amount of USD 284 million with respect notably to the drafting and negotiation of a Master Tower Agreement
Advising a listed energy production and service provision company (solar, wind, hydro and biomass energies) in the negotiation, drafting and implementation of the provision of energy management services on more than 500 telecoms sites in MYANMAR
representing an MVNO in relation to a telecoms regulatory and commercial dispute against its host operator before the Commercial Court of Paris (€ 67 million in claims)
Let's keep in touch
Leave us your details using the form and we shall contact you as soon as possible!