Laurent de la Rochère - Of Counsel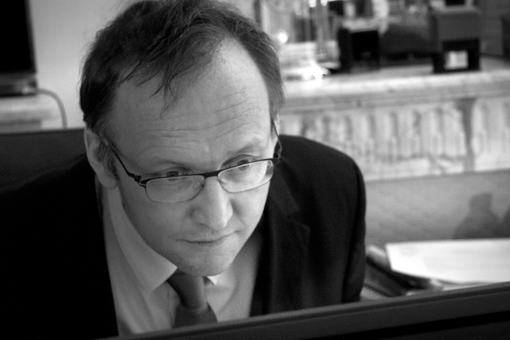 Laurent de la Rochère – Of Counsel
Alongside Maître Yann Soyer, who is a specialist in tax and company law, I deal specifically with the contentious matters with which the firm is instructed, in particular relating to construction law, real estate and condominiums related disputes.
I am also in charge of the procedural aspects of matters and following up court-ordered expert appraisals.
Registered with the Paris Bar
Areas of Expertise
Commercial law
Company law and corporate legal secretariat
Mergers and Acquisitions
Collective Procedures
Real Estate and Construction
Civil Procedure
Family law
I advise as well with respect to family law, and as an opening on the world, to immigration law. In both of these areas, I am acutely aware of the human dimension of each personal story. As the techniques used are similar, my practice specifically involves the distribution of undivided assets and assets held under matrimonial regimes.
Career background
Soyer & Soyer: Of Counsel since the foundation of the firm in 2016. Associate of Maître Yann Soyer since 2000 at Boineau Soyer et Associés, and subsequently at Lussan.
Cordelier et Associés, Paris (1997): associate. Contentious litigation in real estate and construction law, tort/liability law and insurance law, labour law, administrative law, criminal law.
August & Debouzy, Paris (1997): associate. Commercial law, IT law, intellectual property.
RBM2L – Rembauville-Nicolle et Associés, Paris (1996). Commercial law, company law, banking, maritime and transport, air law, debt recovery, criminal law.
AXA (1995): contentious customer claims department. Preparing draft responses to client claims.
Compagnie Générale Maritime (1992): Legal Department. Liaising with counsel, negotiations with French and foreign contracting parties.
Qualifications
CAPA – Certificat d'aptitude à la profession d'avocat: 1995. 1995. Dissertation: "The fraudulent use of bank guarantees".
M2 Droit de l'Entreprise (Master's Degree in Business Law): 1994, University of Paris IX Dauphine. Dissertation: "Mediation in private law", directed by Professor Alain Ghozi.
Master's Degree in Business Law: 1993, University of Paris II Assas. Mention Assez bien (Upper Second Class Honours).
I.E.P. Paris (Institute of Political Studies): 1986-1990, Public Service specialisation.
Let's keep in touch
Leave us your details using the form and we shall contact you as soon as possible!