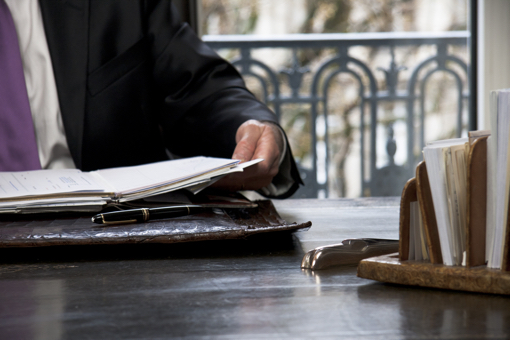 Yann Soyer & Thibault Soyer
The firm's Partners represent two generations of practitioners with experience in business law and their complementarity give the firm renowned expertise to assist you with all your projects. We provide bespoke advice at all stages of your project, from establishment and structuring through to all operational phases, the deployment your commercial solutions, technical and legal optimisation tools for your activity, and restructuring or dismantlement.
For the past thirty-five years, Yann Soyer who is well-versed in the workings of business law in both litigation and advisory services, assists founders, CEOs, shareholders and general management in structuring their activities.
Business law
Business law is a branch of private law that regroups all the legal and statutory aspects of business life. Company law, contracts, competition, companies in financial distress, intellectual property, taxation, competition, companies in financial distress, intellectual property, taxation, international trade, European legislation etc. It covers some fifteen specialist legal areas which often overlap with each other and/or other fields such as banking and financial law, criminal law and public law.
These days, specialised lawyers must also have advanced skills in the sectors of information technology, des telecommunications, internet, e-trade and matters relating to personal data.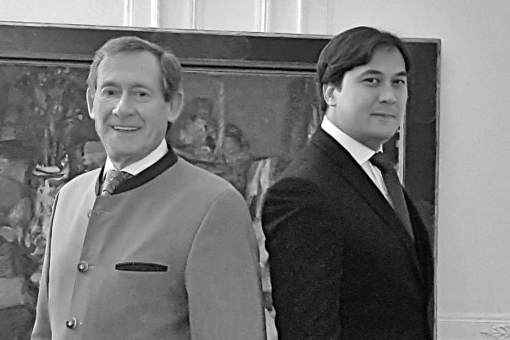 Mergers and Acquisitions
Legal and tax vendor/buyer due diligence (Data Room) prior to acquisition
Investment authorisation of non-EU companies
Mergers and acquisitions, disposals of companies or businesses, goodwill of professionals
Negotiation and drafting of sale and purchase agreements
Negotiation and drafting of shares sale agreements asset and liability warranties
Shareholders' agreements and management agreements
Structuring-restructuring of businesses by a founder or purchaser
"Inter-company" loans
Recent work
– Drafting the instruments for corporate mergers and transmission universelle de patrimoine (a form of complete transfer of all assets and liabilities under French law) in the sector of precision mechanics
– Assistance of an inventor of a widely and globally sold drug in the sale of US, Mexican and Japanese patents to a Biotechs US fund for + USD 180 million
– Assistance of several entities in their leverage buy-out (LBO)
– Due diligence and drafting of agreements for the sale and purchase of majority interests in the areas of real estate construction, tourist residences and the metallurgy industry
– Purchase of the business assets of hotels, fashion brand boutiques, spinoffs for inventor partnerships
Legal services offered to compagnies
Incorporation of commercial and civil companies, partnerships in corporate form, holding companies, EIGs, associations and foundations
Regulatory follow-up for companies: legal secretariat for boards of directors, management boards and supervisory councils, and shareholders' general meetings
Modifications to articles of association: transformation, spin-off, contribution of assets or branches of activity, share capital operations including stock market transactions
Formalities: tax administration, business centre formalities, office of the court clerk of the commercial court
Company and Group Employee Savings Schemes, allocations of stock options and free shares
Optimisation of the disposal of businesses
Compagnies in distress
Amicable treatment of difficulties of businesses: setting up ad hoc mandates, conciliation approved by the Commercial Court, amicable liquidations
Collective judicial safeguard, receivership or liquidation proceedings
Assistance and representation before the commercial courts
Let's keep in touch
Leave us your details using the form and we shall contact you as soon as possible!